[Functions and Features]
Coix Seed Dehulling Machine is our company's patented product with independent intellectual property. It uses original technology, which can be used to size, dehull and separate your coix seed or job's tears, and meanwhile the un-hulled seeds will go back to dehullers for re-hulling automatically.

It features easy adjustment to the dehulling clearance of the dehullers, high production efficiency, and high percentage of whole kernels. Meantime, for the mixtures of shells, seeds and kernels after dehulling, we adopt vibrating negative-pressure separator to screen the shells out and spirally discharge for shells-discharge properly. All the key technologies have already applied for national invention patent and a patent for utility model. Furthermore the separating screen is equipped with cleaning device of screen surface, and it features of easy operation, high degree of automation, safe and reliable, beautiful and durable and extensive application.




components
Sizing unit: consists of input hopper, elevator, sizing machines (quantity of sizing machines depends on the raw materials, shown 5 sizes as per our drawing )
Dehulling & Separating unit: consists of input hopper, elevator, dehullers and electric control cabinet.


[Technical parameters ]
Power:12.47kw (380v 3 phase 50Hz)
Input capacity: 0.3-0.4mts/hour
% of seeds in final kernels: 1-2% max.
% of kernels in shells: 0.1%max.
% of whole kernels:98% min.
Space occupied (sizing unit):9.0m×2.5m
Height: 2.5m
Space occupied (dehulling&separating uint): 6.0m×2.8m
Height:4.2m
Weight in total : 1.5mts (sizing unit) + 2.2mt (dehulling & separating unit)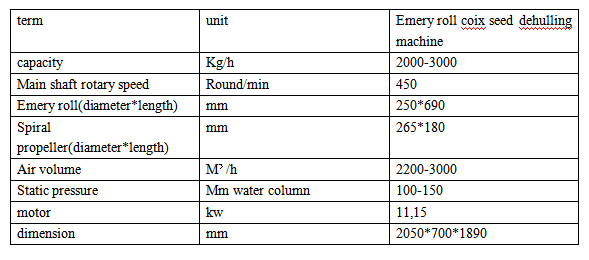 Our Factory
Workshop
Exhibition

Customer Visit
Our Team