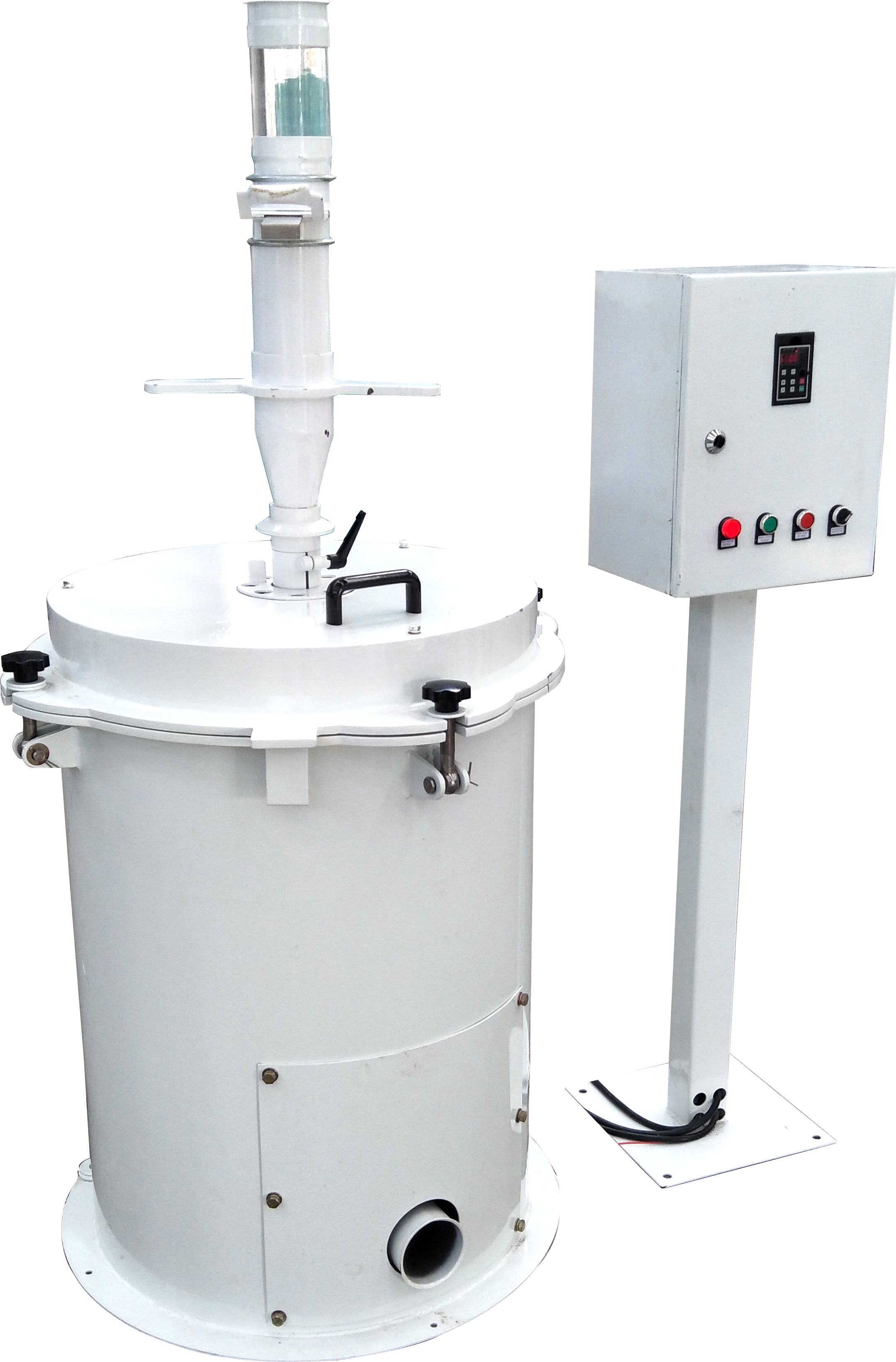 In oat processing, oatmeal goes through an oat hulling machine and becomes naked oat after it has been removed from the surface. Naked oats after cleaning, peeling, remove the wheat and other surface attachments of harmful substances, to become high-quality oats. The tremendous value of such processing. Oats peeling and remove the tat equipment in oat processing equipment and is critical.

YMTK56 Oat Centrifugal Shelling Machine Working Principle:
Win Tone Machinery adopt the Swiss oat hulling technology, optimized and improved the oatmeal in Australia, China and Mongolia, and then developed the YMTK56 centrifugal shelling machine. Oats into the device guide groove of the centrifugal plate, oats in the role of the centrifugal disc oats shell and kernel complete separation.
YMTK56 Oat Centrifugal Shelling Machine Application Areas:
Shelling the oats after screening equipment screening. YMTK56 oat centrifugal shelling machine is the ideal equipment for oat processing. YMTK56 oat shelling machine represents China's high-quality technical equipment and is successfully exported to many countries in Japan, South Korea, Brazil and other countries for cost performance and professionalism.
YMTK56 Oat Centrifugal Shelling Machine Parameters:
Power: 3 kW
Huller rate: 85%
Finished product ratio: shell 25% oats 75%
Whole kernel rate: 97%
Capacity: 0.3-0.5 tons / hour
Land area: 1029*788*1700 mm
Weight: 300 kg
Note: The data comes from the test machine not graded oats, such as the use of production lines will be improved
Raw Grain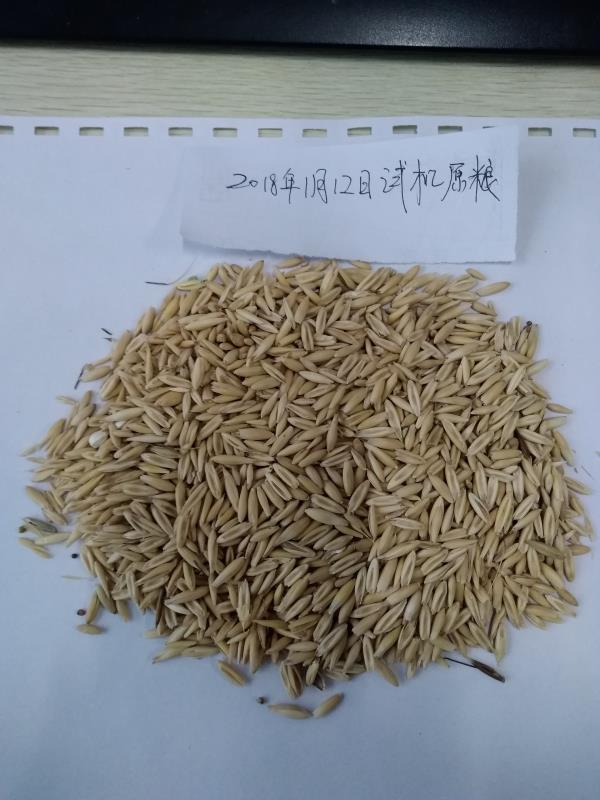 Final Product: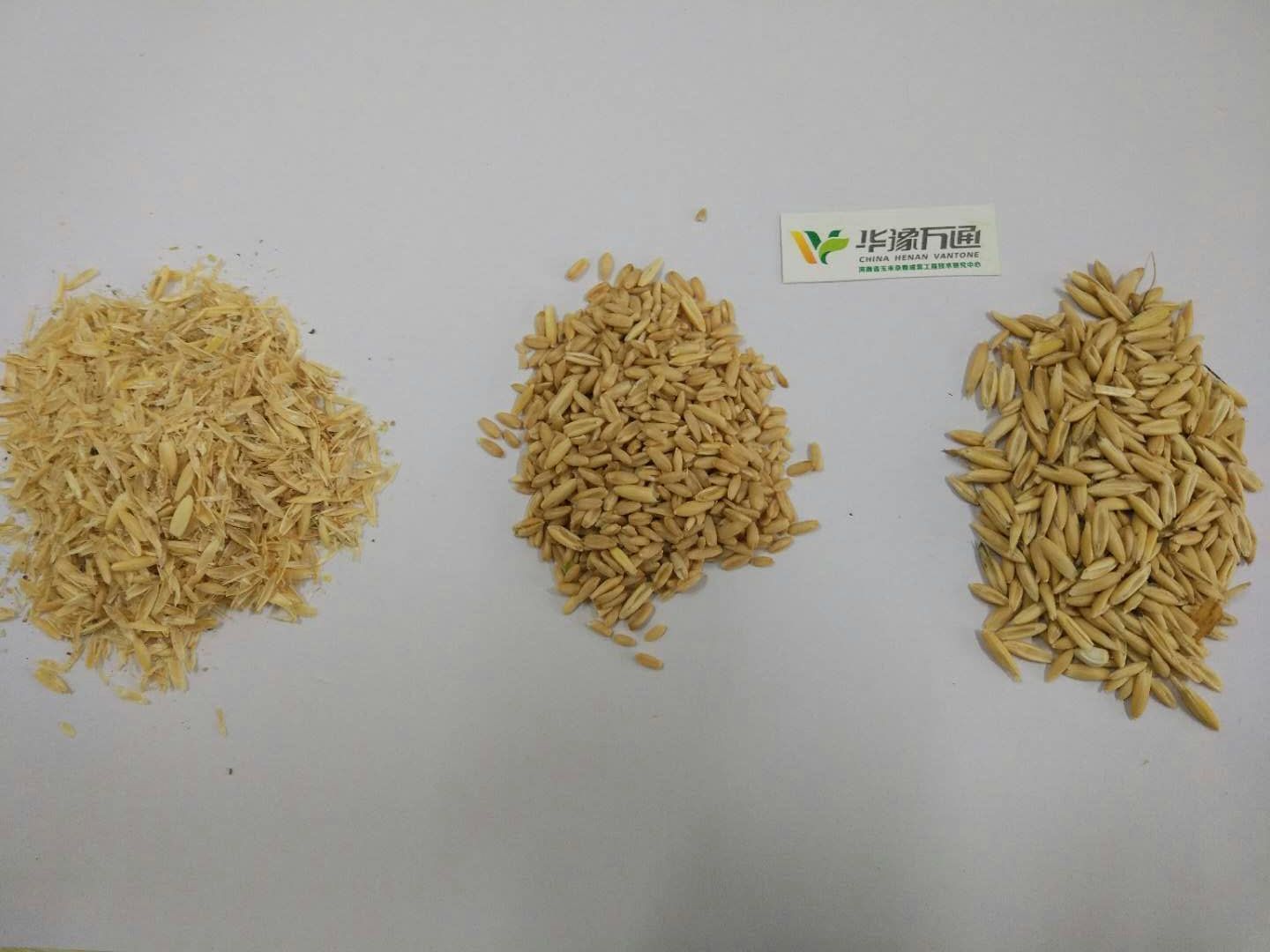 Win Tone also have MTPS oat peeling machine remove the oat in the case of aleurone blanket. In addition, Win Tone can designed construction of various oat processing lines according to customer demand. ‬