Application of the intensive maize brushing machine:
1. TXQS40 intensive maize brushing machine is dedicated to clean the moldy points and impurities adhering to the corn surface, embryo tomentum and partly maize bran.
2. The intensive maize brushing machine is used in preliminary cleaning for the unprocessed corn and after the moisturing section in flour milling. It can remove the maize bran slightly.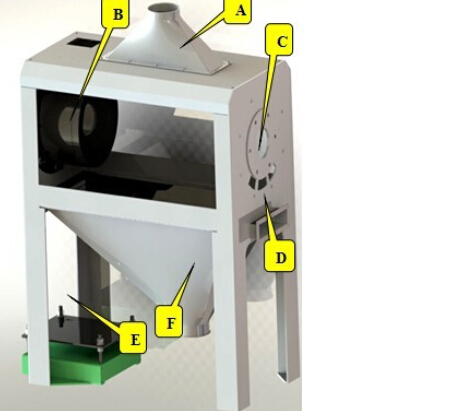 Intensive maize brushing machine working principle and structure:
The unprocessed corn enters into the machine through the feeding port, and we can adjust the feeding port to control corn feeding flow and reduce the broken rate. Then the unprocessed corn enters into the feeding drum tangentially and further enters into the cleaning area. In the processing, the maize in the feeding drum is evenly spread out so as to ensure even corn flowing in the brushing area.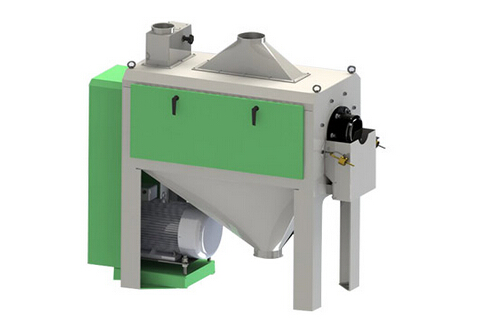 Structure chart of the rack:
The maize kernels rub with the steel wire of the round steel wire brush, which can clean and polish the maize kernels surface and make the corn kernels have certain speed and accelerated speed so as to obtain some motion energy. With the mutual friction with the screen, there also has friction among corn kernels, which makes the impurities and the bran adhering to the corn kernels surface fall off. The intensive maize brushing machine can be used in the flour milling section, separate partly corn bran slightly, reduce products dust and improve flour yield for the production line.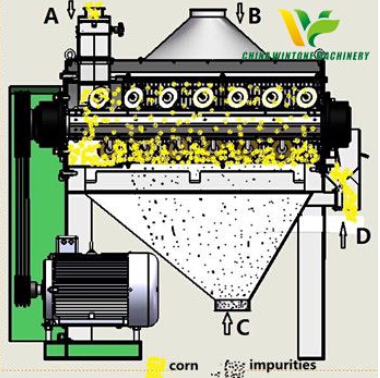 Advantages of maize brushing machine:
1. High grade of steel, classic processing technology, welding assembly, concise appearance, easy operation and maintenance.
2. Adjustable parameter.
3. Adjustable feeding material and discharging pressure, adjustable working time in the working area which can ensure the stable running of the equipment and the technological efficiency.
4. Less broken rate, low energy consumption, high yield, and novelty structure.


Our Factory
Workshop
Exhibition

Customer Visit
Our Team