This Maize Hulling and Milling machine is a small assembled unit combining hulling, polishing, milling , sifting and winnowing, widely used in small and medium grain processing plants.
Motor: 11kw
Capacity: 500kg
National Patent: ZL 2010 2 0689472. X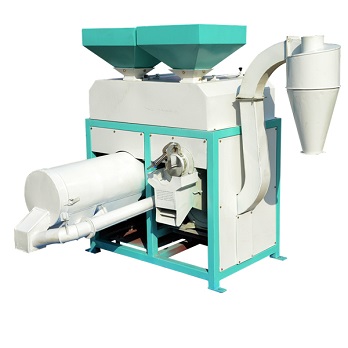 features
The maize hulling and milling machine can not only be used to process corn, but wheat and rice. The products are uniform, good taste and lustrous.

Structure:
The maize hulling and milling machine is mainly composed of hulling, air blasting, grits milling, grading, dedusting, conveying parts and rack.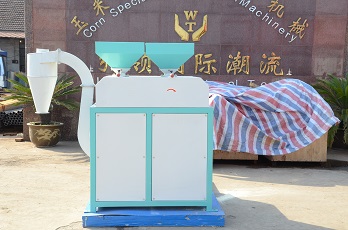 Working Principle:
In maize hulling and milling machine, purified corn goes into hulling chamber. Then the kernel is conveyed to grits milling chamber to be knocked and cut by the hammer. Mixture enters the grading sieve to be graded by air net to separate micro husks, germs, and black umbilicus.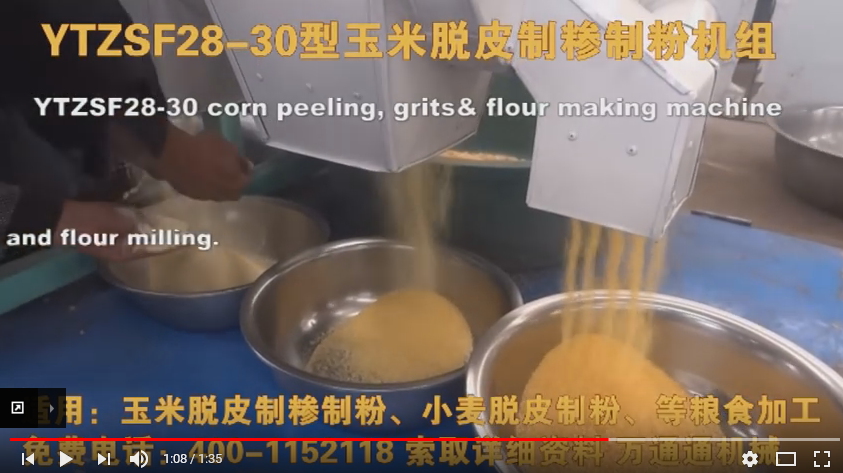 technical parameter

Our Factory
Workshop
Exhibition

Customer Visit
Our Team